Tide adds QB to 2018 class
Given that Alabama only has three quarterbacks currently on scholarship (and the possibility that one of those might choose to transfer), the Tide coaching staff has been scouring the country for a QB to possibly add to the 2018 class. This morning the Tide offered Layne Hatcher, a 6-1, 205-pounder from Pulaski Academy in Little Rock, AR. Hatcher was planning to grayshirt next season at Arkansas State, but he announced this afternoon via twitter that he will instead enroll at Alabama next week. Hatcher passed for a state record 15,483 yards and 185 touchdowns in his prep career. Watch Layne Hatcher 2017 Highlights on YouTube.
ROLL TIDE ?? pic.twitter.com/Yp2dREqiH5

— Layne Hatcher (@LayneHatcher) May 25, 2018
Here are highlights of Clay-Chalkville star and Alabama 2019 DL commit DJ Dale in last weekend's spring game vs Alabaster-Thompson.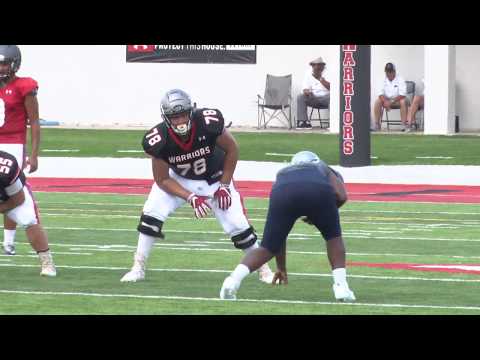 Alabama first spotted 2019 linebacker commit Shane Lee when he was an eighth grader at Gilman HS in Baltimore. Tide assistant Tosh Lupoi was visiting the school checking in on other prospects and happened to discover Lee.
Here are highlights of 2019 Alabama quarterback commit Taulia Tagovailoa from Alabaster-Thompson's spring game against Clay-Chalkville last Saturday.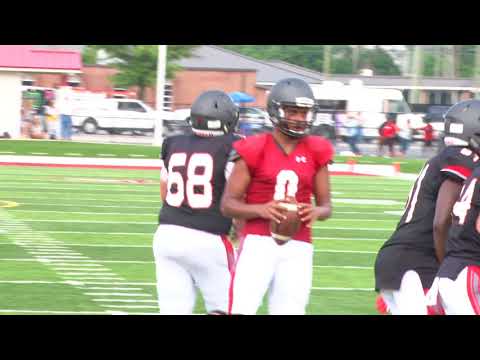 TI joined hosts Harold Bugg and Brett Beaird on the Boomo Bugg show WYTK 93.9 FM The Score on Wesdnesday. Here is that interview.

The 2020 AdvoCare Classic will feature a rematch between the Alabama Crimson Tide and the University of Southern California Trojans at AT&T Stadium in Arlington, Texas on Saturday, September 5, 2020.
Eyabi Anoma will make his highly anticipated arrival in Tuscsloosa this weekend. The 6-5, 245-pound outside linebacker from Baltimore-St. Frances will join the team next week to prepare for summer school and workouts.
Top 2019 placekicker commits to Alabama
Will Reichard of Hoover, the nation's top placekicker, announced his commitment this morning via Twitter. To no surprise, Reichard chose Alabama. In his tweet below, Reichard says that he is ready to change the culture of placekicking at Alabama. He is the 14th prospect to commit in Bama's 2018 class. More later.
#Committed pic.twitter.com/iAqYfy11uo

— Will Reichard (@WillReichard) May 23, 2018
Jerome Ford was the lone 2018 running back signee for the Tide. The 5-11, 216-pound standout from Armwood HS in Seffner, Florida will bring serious speed and big-play ability to the offense. Ford is closing in on his reporting date of May 27.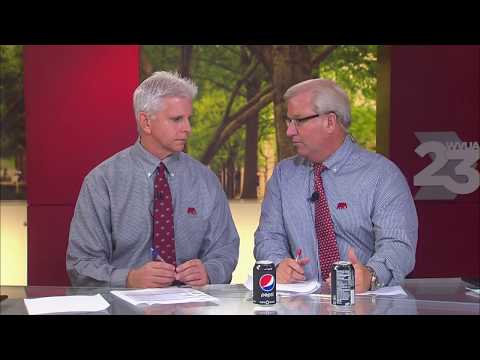 When Antonio Alfano transferred to Colonia HS in Colonia, NJ last February, the first thought that crossed head coach Tom Roarty's mind was that he must've been living right.
University of Alabama head coach Nick Saban announced the hiring of Bob Welton to serve as the Crimson Tide's director of player personnel on Tuesday morning.
TI joined host Gary Harris on Tide 102.9 in Tuscaloosa to discuss Alabama football recruiting and more. Here is that interview.
After losing three receivers from last season, the Tide will be looking for some newcomers to help fill the void. One incoming freshman pass-catcher who could see the field in 2018 is Xavier Williams of Chaminade-Madonna HS in Hollywood, Florida. The 6-1, 190-pound Williams will report this coming Sunday.
Talk about peaking at the right time. Patrick Murphy's Alabama softball team cruised through the Tuscaloosa Regional and will face either Minnesota or (more likely) Washington in the Supers next weekend.
Alabama baseball fell just short in its comeback effort against Ole Miss, suffering a 10-8 loss in the series finale with the Rebels on Saturday afternoon at Sewell-Thomas Stadium.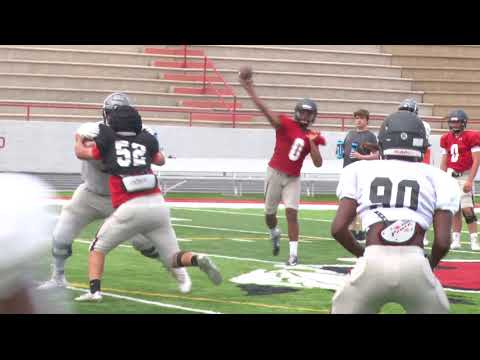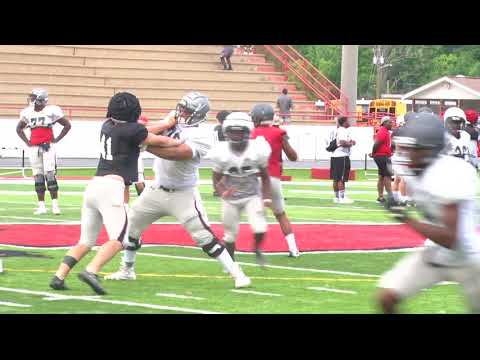 On Senior Night, Alabama starter Jake Walters tossed a complete game shutout to lead the Crimson Tide to a 3-0 win over fourth-ranked Ole Miss.
Alabama's number one recruiting class gained more momentum today with the commitment of four-star defensive lineman Antonio Alfano of Colonia, NJ. Some think the 6-4, 285-pound Alfano is the top defensive lineman in the 2019 class. Alfano has run a legit 4.8 and he has a 37-inch vertical. He can play several spots up front. Alfano had narrowed his numerous offers down to Alabama, Georgia and Penn State. More later. Watch this commitment video.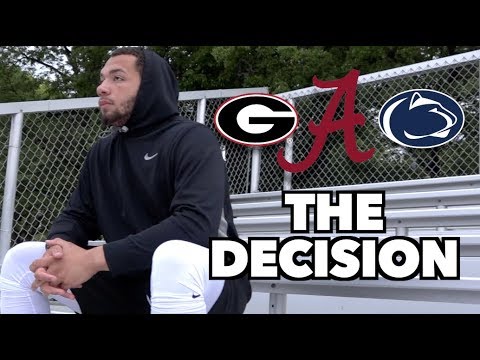 The recruiting networks currently rate Antonio Alfano a four-star. But there are some who think the Colonia, NJ standout is the best high school defensive lineman in the 2019 class.
Alabama baseball came up short against fourth-ranked Ole Miss in a 3-2 loss to the Rebels on Thursday evening at Sewell-Thomas Stadium.
In February, Alabama signed one of the nation's top secondary classes. The group included Jalyn Armour-Davis, a 6-1, 181-pound standout from St. Paul's HS in Mobile. Armour-Davis, regarded as the state's top DB in the 2018 class, will report to Tuscaloosa later this month.
Wednesday, Alabama Coach Nick Saban made his annual appearance at the Regions Pro-Am golf tourney in Birmingham. Before teeing off, Saban took five minutes to address the media. Here's what he had to say on various topics.
The Crimson Tide and Longhorns are scheduled to meet in Austin to open the 2022 season and Texas will return the trip in 2023.
One of Alabama's most promising incoming freshmen is Jaylen Waddle of Episcopal HS in Bellaire, Texas. The 5-10, 175-pounder is electric with the ball in his hands as a receiver or kick returner He's gearing up for his arrival on May 27.