Team working indoors in full pads (98 degrees outside) Thursday.
With game week almost upon us, here are some of the storylines from the Alabama practice field as the Tide prepares for its opener against USC on September 3.
Team working indoors in full pads.
Presented by WVUA 23, the home of Tider Insider TV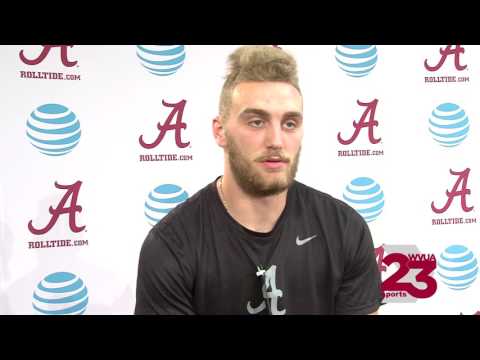 Presented by WVUA 23 in Tuscaloosa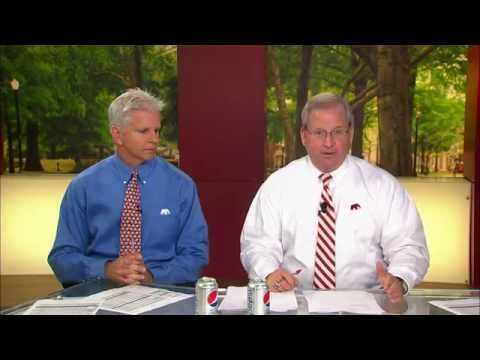 Senior outside linebacker Ryan Anderson met with the media briefly prior to today's practice.
Bowling Green grad transfer WR Gehrig Dieter met with media for a few minutes before practice today.
Ryan Johnson of St. Paul's HS in Mobile is one of the state's top uncommitted senior prospects. The 6-4, 250-pound defensive end has offers from coast to coast. He has some top schools in mind.
While the Alabama coaches are sorting out who will quarterback the Tide this season, they're also evaluating prospective QBs for future seasons. One those prospects is rising junior QB Jalen Mayden, a 6-2, 210-pound standout from Sachse, Texas. Mayden is the younger brother of current freshman cornerback Jared Mayden.
So far, this freshman class looks like a special one. I've mentioned that QB Jalen Hurts is going to be some kind of exciting, maybe sooner rather than later. But there's more. Much more...
Just like the scrimmage last Saturday, today's scrimmage at Bryant Denny Stadium was closed to the media. Again, stats were not released. So here's Nick Saban's assessment.
Here are photos from Saturday practice.
Here are photos from Friday practice.
As the Tide heads into the all-important second scrimmage on Saturday, here are a few quick tidbits.
Team working inside in helmets, shoulder pads and shorts in preparation for tomorrow's scrimmage.
Here are photos from Thursday practice.
Team working indoors in full pads (98 degrees outside).
As a true freshman last season, Minkah Fitzpatrick quickly earned a starting role at the star spot on Alabama's nickel defense. Heading into this season, Fitzpatrick is working at both star and at corner. He spoke to the media today prior to practice.
TI joined host Scott Griffin on 99.1 The Game in Birmingham to discuss the Tide. Here's that interview.

Here are photos from Wednesday practice.
Team working outside in full pads (95 degrees).