One of UA's top targets along the defensive line for 2018 is Emmit Gooden, a 6-4, 320-pound standout at Independence CC in Independence, Kansas. Gooden has more than 20 offers, including ones from Alabama, Arkansas, Colorado, Georgia, Louisville, Mississippi State, Oklahoma, TCU, USC and West Virginia.
Looking back to A-Day and ahead to next season, here are a few thoughts on the 2017 Tide...
Coming into Sunday's NCAA Regional Final against top-ranked Minnesota, Alabama senior pitcher Sydney Littlejohn didn't have a win this season against a ranked opponent. That changed Sunday, as she pitched Alabama into its thirteenth straight NCAA Softball Super Regional. In two days and 16 innings, the top-ranked Gophers (Coaches' Poll) did not scratch against the Tide pitching staff, and for the second straight day, Alabama won 1-0.
Alabama baseball's regular-season finale against Vanderbilt finished in a 3-3 tie in eight innings of play on Saturday afternoon at Hawkins Field. With the tie, the Crimson Tide finishes the regular season at 19-34-1 and 5-24-1 in Southeastern Conference play.
Hardcore softball fans knew coming in that Saturday's NCAA second round regional pairing between Alabama and Minnesota would be a pitcher's duel. Suffice it to say, the Gophers Sara Groenewegen (30-3) and the Tide's Alexis Osorio did not disappoint. Final: Alabama 1, Gophers none on a bases-loaded, walk-off ninth inning walk drawn by catcher Reagan Dykes.
The Commodores plated eight in the first to put the game out of reach.
Trikweze Bridges of Lanett is quickly becoming one of the state's top prospects in the 2019 class. The 6-3, 170-pound safety has landed offers from Alabama, Florida, Kentucky, Louisville and Mississippi State, among others. And he's also drawing interest from Clemson and Georgia.
Following the series opener with the Commodores, the Crimson Tide is 19-33 on the season and 5-23 in Southeastern Conference play.
TI joined host Aaron Suttles on Tide 102.9 in Tuscaloosa to talk Alabama football. Here is that interview.
It was rumored for several weeks that running back Dameon Pierce would likely de-commit from Alabama. This afternoon, the Bainbridge, GA star released a statement that he was re-opening his recruitment.
Fresh off his visit to Alabama on Tuesday, highly-regarded Texas transfer Tevin Mack has reportedly committed to Alabama.
Former Bama OC and current FAU head coach Lane Kiffin joined host Ryan Fowler on Tide 102.9 in Tuscaloosa. Here is that interview.
Presented by WVUA 23, the home of Tider Insider TV.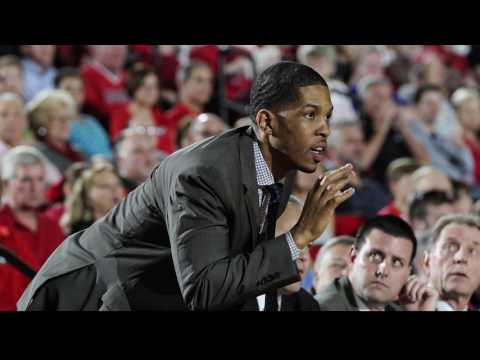 Alabama is interested in several junior college defensive linemen in the 2018 cycle. One player the Tide is keeping tabs on is Antar Thompson, a 6-5, 310-pound standout from Highland CC in Highland, Kansas. The big tackle has 14 offers, including ones from Alabama, Arkansas, FSU, Kansas State, Kentucky, Louisville, Ole Miss, South Carolina, TCU and UCF.
Najee Harris impressed a lot of folks during Alabama's recently-completed spring practice, including Tide Coach Nick Saban, who spoke on that and several other topics during his 10-minute appearance on Monday's SEC Spring Football Teleconference.
Alabama's star-studded 2017 signing class features a plethora of top talent, especially on the offensive side of the ball. One of the Tide's top signees is DeVonta Smith, a 6-1, 160-pound wide receiver from Amite, Louisiana. He's slated to report to campus on May 28.
Alabama rallied back from a 7-1 deficit to make it a 7-5 contest after seven, but the Tide fell short, as the seventh-ranked Florida Gators claimed a 10-5 win on Sunday afternoon at Sewell-Thomas Stadium.
The Tide trailed by one entering the seventh, but seven runs by the Gators across the seventh and eighth proved the difference.
A pitchers' duel between Alabama and No. 7 Florida went in favor of the Gators, 2-1, on Friday evening at Sewell-Thomas Stadium.
Incoming freshman linebacker Markail Benton can't wait to get to Tuscaloosa. The Phenix City-Central standout plans to arrive at UA on May 29. In the meantime, as he's finishing up high school exams, Benton spends every extra moment studying the highlights of former Tide star linebacker Reuben Foster.
The Crimson Tide used a pair of grand slams and 14 combined hits to take down Grambling, 12-2, on Wednesday evening at Sewell-Thomas Stadium.
One of the Tide's top offensive line targets for 2018 is 6-6, 305-pound Reuben Unije of IMG Academy in Bradenton, Florida. The rising senior is approaching 30 offers, having collected ones from Alabama, Arkansas, Florida, Louisville, Oklahoma, Ole Miss, Oregon, South Carolina, Tennessee, and UCLA. He's also getting looks from FSU, Georgia, LSU, Ohio State, Texas A&M and USC.