Presented by Scott Griffin of Tide and Tiger.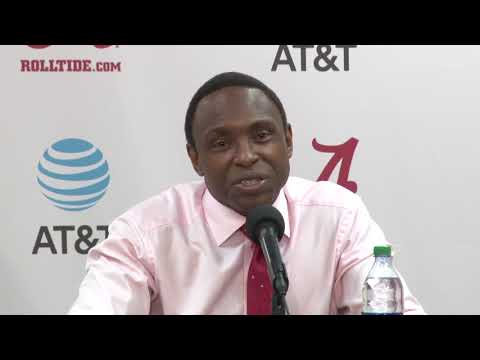 Beating Auburn in basketball, even at home, was never going to be easy. Toss in an abdominal injury to star freshman guard Collin Sexton, and it gets even harder. That did not deter Avery Johnsonís team, and it hung on for a 76-71 win to snap Auburnís nation-leading 14-game winning streak.
Alabama has eight slots to fill in the 2018 class. Here is a quick rundown of some of the Tide's top targets.
Just over a month ago, Gilbert, AZ 2018 QB Brock Purdy was seriously considering signing early with Boise State. But then Alabama came calling. Tonight, Purdy announced via Twitter that Alabama had offered.
Presented by WVUA 23, the home of TI TV.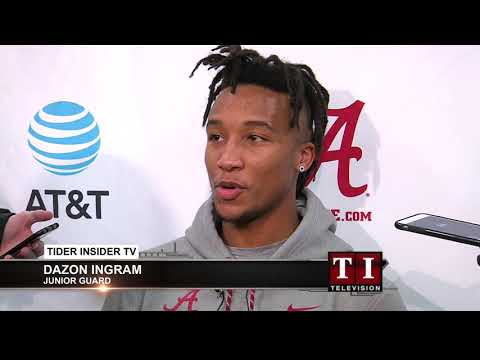 Since the early signing period ended on December 22, the recruiting front has been fairly quiet. Things are picking up with a major visit weekend planned for the Tide's national championship parade celebration on Saturday. Again, very little has changed with Alabama's top remaining targets. But here is a quick recruiting rundown.
TI joined host Drew DeArmond on Talkin' Ball on ESPN Radio 97.7 The Zone in Huntsville to discuss the latest on Alabama football. Here is that interview.
On Sunday, TI noted that North Carolina secondary coach Terry Joseph was in Tuscaloosa meeting with Nick Saban. Here are a few other secondary coaches sources have linked to Alabama.
Nick Saban continues to meet with potential coaches to fill openings on the Alabama staff. Here is one who was in Tuscaloosa on Sunday...
Brian Daboll's stay in Tuscaloosa as Alabama's offensive coordinator was a brief one. Daboll, who helped Alabama to the national championship in his one season, has reportedly accepted the offensive coordinator position with the NFL's Buffala Bills. So who will replace Daboll at Alabama? Here is a guess...
LSUís basketball team came into Saturday nightís home game against Alabama averaging 82.1 points and shooting 50 per cent. Avery Johnsonís team held the Tigers to 66 and 40 per cent shooting, while scoring 74 for a huge league road game that will have very good RPI implications.
Alabama juniors Minkah Fitzpatrick, Ronnie Harrison and Bo Scarbrough announced at a press conference Thursday afternoon that they will forego their senior seasons to enter the 2018 NFL Draft. The announcements come one day after teammates Calvin Ridley and Da'Ron Payne announced they would be turning pro as well.
At a press conference today, it was announced that five Alabama juniors would depart early for the NFL Draft. Running back Bo Scarbrough and safeties Minkah Fitzpatrick and Ronnie Harrison announced their decisions at the press conference. Wide receiver Calvin Ridley and defensive lineman Da'Ron Payne did not attend the press conference. Nick Saban confirmed both of those players had also decided to enter the draft. Here is audio from the press conference.

Buggs returning
Tide junior defensive lineman Isaiah Buggs announced via Twitter that he will return to Alabama next season.
#Rolltide pic.twitter.com/wTVn5FKjF5

— Isaiah D. Buggs (@BigPooh_91) January 11, 2018
TI joined hosts Harold Bugg and Brett Beaird on the Boomo Bugg show WYTK 93.9 FM The Score earlier this week. Here is that interview.

Ridley announces for NFL Draft
Alabama wide receiver Clavin Ridley announced via Twitter today his decision to enter the NFL Draft. The Tide junior capped his career on Monday night with a touchdown reception in Alabama's 26-23 overtime win over Georgia in the national championship game. Ridley is considered the number one receiver entering the 2018 draft.
Thank you to the UNIVERSITY OF ALABAMA for taking great care of me #ROLLTIDE pic.twitter.com/N5JuEOfN28

— CALVIN RIDLEY (@CalvinRidley1) January 10, 2018
Reviewing the National Championship
Rodney joins Scott Griffin of Tide and Tiger to talk about Monday night's big win over Georgia.