Alabama picked up its fourth commitment in the class of 2018 today when Xavier Williams announced his decision via Twitter. The 6-1, 190-pound wide receiver/defensive back from Chaminade-Madonna HS in Hollywood, Florida is one of the best juniors in the country. Heís excited about his decision.
Presented by WVUA 23 in Tuscaloosa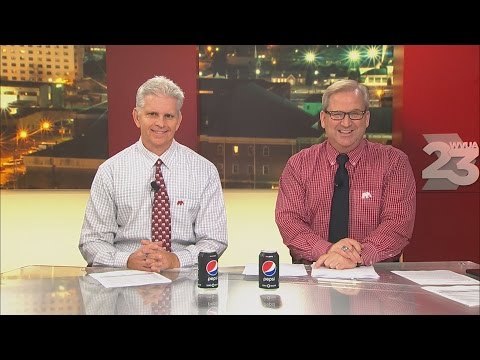 Xavier Williams of Chaminade-Madonna Prep in Hollywood, Florida, announced his commitment to Alabama late Tuesday afternoon via Twitter. As a junior, Williams caught 31 passes for 866 yards and 10 touchdowns. He joins Dekaney, Texas tight end Malcolm Epps, Bainbridge, Georgia running back Dameon Pierce and Memphis, Tennessee defensive end Jordan Davis as early pledges in Alabama's 2018 class.
Nick Saban is slated to make a swing through Louisiana today to see Baton Rouge linebacker Chris Allen. The Southern Lab HS standout remains committed to Alabama, but the hometown LSU Tigers won't go down easily.
TI joined host Aaron Suttles on Tide 102.9 in Tuscaloosa to discuss UA's hiring of Greg Byrne as athletics director, the Tide's 2017 recruiting class and more.
Alabama head coachNick Saban announced the hiring ofMike Locksley as a full-time offensive assistant coach on Monday.
Greg Byrne, Vice President for Athletics at the University of Arizona, will become the new Director of Athletics at The University of Alabama effective March 1, pending approval of The University of Alabama System Board of Trustees.
So far, the only real news from the weekend is placekicker Brandon Ruiz's decision to re-open his recruitment. Ruiz, of Gilbert, AZ, had been committed to Alabama since June.
Bill Battle, Director of Athletics at The University of Alabama, announced Sunday evening that he is going to retire from his post to assume a new role as Special Assistant to the President.
Ruiz de-commits from Tide
Placekicker Brandon Ruiz of Gilbert, AZ announced via Twitter this evening that he's decided to re-open his recruitment. Ruiz, considered one of the top kickers in the country, had been committed to Alabama since June.
Graduate senior guard Corban Collins scored a season-high 24 points, 18 of which came in the second half, to lead the Alabama menís basketball to an 81-66 road victory on Saturday afternoon at the Pete Maravich Assembly Center.
Presented by WVUA 23, the home of Tider Insider TV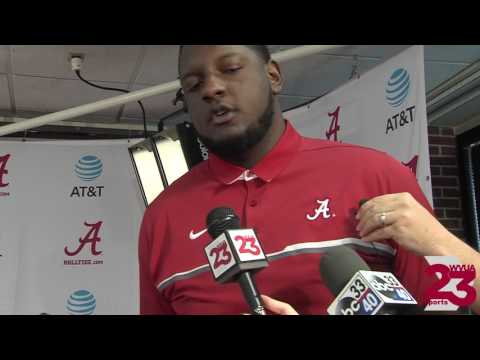 Tiders departing early for NFL
Redshirt sophomore cornerback Marlon Humphrey, junior offensive tackle Cam Robinson and redshirt junior receiver ArDarius Stewart have announced their decisions to forego the remainder of their college eligibility to enter this spring's NFL draft.
We've finally reached the home stretch of recruiting for the 2017 class. Numbers-wise, there's not much left for Alabama. Talent-wise, there's a ton of star power left. Here's a quick rundown.
As the final few pieces of Alabamaís outstanding recruiting class for the 2017 cycle are being put together, several of the Tideís top newcomers are already enrolled in school at UA. Here is a look at those players.
As crazy as it might sound, leading up to the Clemson game I never felt it was a win or else deal. That's not saying it wasn't a big deal, but given where the Alabama program is now, losing a national title game is not the end of the world like it might be for practically every other program. See the forum discussion.