Jeremy Pruitt has a lot of respect for Alabama outside linebacker Anfernee Jennings. Pruitt would know. He coached Jennings while on staff in Tuscaloosa, and he will go against the 6-3, 262-pound junior this fall when Bama renews its rivalry with the program Pruitt heads up, Tennessee.
"I don't think anyone cares about who gets how many carries," Harris said while making the rounds at 2018 SEC Media Days at the College Football Hall of Fame in Atlanta. "We know that Coach (Nick) Saban and the coaching staff will do what is best for the offense."
Ryan Fowler of Tide 102.9 in Tuscaloosa caught up CBS SEC analyst Gary Danielson at SEC Media Days. Danielson discussed Nick Saban's success and shared his opinions on Tide QBs Jalen Hurts and Tua Tagovailoa.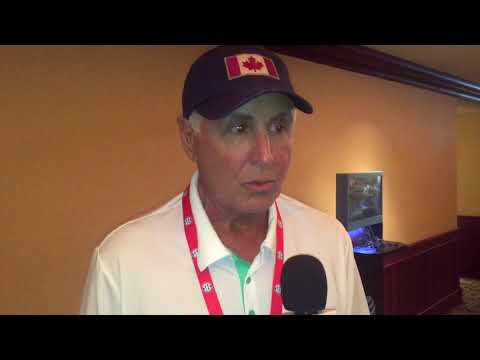 Day three of the 2018 SEC Media Days at the College Football Hall of Fame was an eventful one. Nick Saban and three of his players were on hand for interviews during the afternoon session. Here are some snippets from Saban's 30-minute press conference in the main media room, along with a few quotes from the Tide coach's other appearances around the building Thursday.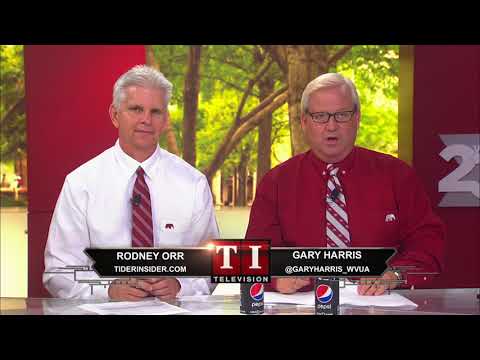 Alabama quarterback Jalen Hurts has been named to the 2018 Davey O'Brien Award Watch List announced today by the Davey O'Brien Foundation.
Alabama defensive lineman Raekwon Davis and linebackers Anfernee Jennings and Mack Wilson have been named to the 2018 Bednarik Award Watch List announced today by the Maxwell Football Club of Philadelphia.
Can you imagine the look on Alabama coach Nick Saban's face when UA Director of Graphics Jonathan King asked for permission to fly a drone over the Thomas-Drew practice field to film the Crimson Tide's practice?
Avery Johnson slipped into South Carolina's backyard this morning and swiped a national top 75 2019-20 basketball prospect. Juwan Gary of Gray Collegiate Academy in Columbia, SC picked Alabama over South Carolina, Clemson, Virginia Tech and North Carolina State.
In this exclusive interview with Talkin' Ball co-hosts Drew DeArmond & Scott Theisen of 97.7 The Zone in Huntsville, Middle Tennessee graduate transfer and former Missouri standout defensive lineman Walter Brady shares his story concerning his dismissal from the Mizzou program and how he redeemed himself at MTSU. Brady also discusses his possible interest in Alabama.
As we noted last week on safety Daxton Hill, we felt very good about Bama's position. We said that we expected an early August decision. As of today, TI has heard nothing to change our positive thoughts on Bama's standing with Hill, Trey Sanders...More
Last week, the Tide landed a commitment from John Metchie, a 6-0, 195-pound wide receiver from The Peddie School in Hightstown, NJ. Metchie is glad that his recruitment over and that he is part of Alabama's 2019 class.
On the loss of Terrell Lewis, there is no way to sugarcoat it, losing him is a blow. He's not only big, fast and athletic, he is also versatile. He can put his hand down and play the run. He can rush the passer. And he showed in the spring that he can be dominant doing both.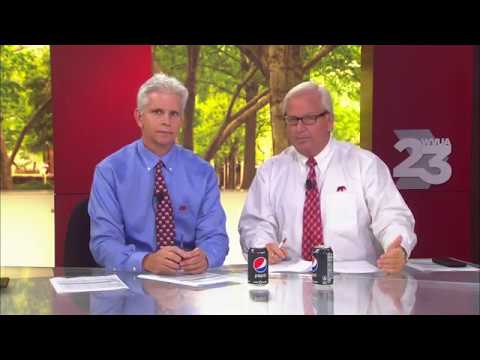 Nick Saban statement on LB Terrell Lewis injury
"Terrell Lewis suffered a torn right ACL last week while training. He underwent successful surgery today, and a timeframe for his return is unknown at this time."
Last week, the Tide picked up a big commitment -- in more ways than one -- from Jayson Jones, a rising junior defensive lineman from Calera, Alabama. The 6-6, 330-pound Jones is regarded as the state's top prospect in the 2020 class. He picked Alabama over Georgia.
VanDarius Cowan dismissed from team
Rising sophomore linebacker VanDarius Cowan has been dismissed from the Alabama football team following a recent arrest. Coach Saban's comment on the dismissal is as follows: "VanDarius has been dismissed from the team and is no longer a part of our football program due to a violation of team rules. Each of us has a responsibility to represent The University of Alabama in a first-class way, and failure to meet those standards can't be tolerated. We wish VanDarius the very best in the future."
TI joined host Drew DeArmond on Talkin' Ball on ESPN Radio 97.7 The Zone in Huntsville to discuss Alabama football recruiting. Here is that interview.
Top TE Jahleel Billingsley to Bama
Alabama has picked up a big commitment from four-star tight end Jahleel Billingsley of Phillips Academy in Chicago. The 6-4, 220-pound Billingsley chose Alabama over Florida. He is one of the nation's most athletic tight ends in the 2019 class.
COMMITTED. pic.twitter.com/UovkLXy63U

— JahleelBillingsley? (@JahleelKnowsss) July 6, 2018
Star wide receiver picks Alabama
Four-star 2019 WR John Metchie of Peddie Prep School in Highstown, NJ has announced his commitment to Alabama. The 6-0, 195-pound Metchie picked the Tide over Penn State, Oregon and USC, among others. In his high school career, Metchie has over 1,300 rushing yards and more than 2,500 yards receiving. He has 42 touchdowns. At safety, Metchie has 10 interceptions.
COMMITTED. "We do it for our city" pic.twitter.com/RpG5UfaVuC

— John Jr ??etchie III (@Metchie_Jr) July 6, 2018
Former Tide star receiver Tyrone Prothro joined host Gary Harris on Tide 102.9 in Tuscaloosa to discuss his career at Alabama and his coaching future. Here is that interview.
On July 4th, it is TI tradition to post our Firecracker Five update. Below are five prospects who we think, if they announced today, would pick Alabama. This year, we include a bonus prediction on a sixth prospect. And we also provide the latest TI has heard on elite safety Daxton Hill.
2019 basketball star picks Tide
Diante Smith, a 6-6, 195-pound small forward from Choctawhatchie HS in Fort Walton Beach, FL, announced via twitter his commitment to the Crimson Tide basketball program. Wood, considered as fast-riser the last few months, picked Alabama over LSU and TCU.
COMMITTED ??? #RTR ?? S/O @jdotschultz for the video ??? pic.twitter.com/5EHzJkEgi6

— Diante Smith DS5™ (@D5SHOW) July 4, 2018
Bama lands huge 2019 DL commitment
In our Five for Friday report last week, TI said to keep an eye on Laurel, MS 2019 defensive line standout Byron Young. The 6-4, 280-pound Young has been one of Alabama's top DL targets in this class. Young announced late Tuesday night that he has committed to the Crimson Tide. Young, who has been compared to former Bama star Dalvin Tomlinson, is rated among the nation's top defensive linemen.
Committed pic.twitter.com/48gF7DARns

— Byron Young (@ByronYoung19) July 4, 2018