Presented by Scott Griffin of Tide and Tiger.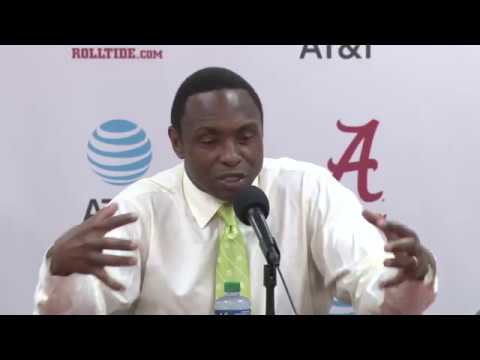 Presented by Scott Griffin of Tide and Tiger.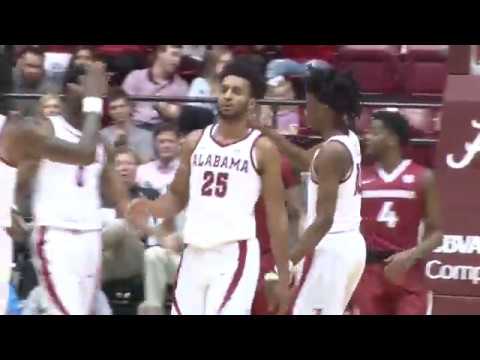 After a two-hour delayed start and a 45-minute in-game rain delay, Alabama baseball completed the sweep of Washington State with a 9-3 victory on Saturday afternoon at Sewell-Thomas Stadium. The win improves the Crimson Tide to a perfect 7-0, its best start to a new year since 2010.
Avery Johnsonís Alabama basketball team had a chance to get a quality home win Saturday against an athletic Arkansas squad. Final score from a sold-out Coleman Coliseum: Arkansas 76, Alabama 73. The Tide will likely need to win Tuesday night against Florida to feel confident of an NCAA bid.
Alabama baseball secured wins in both games of Fridayís doubleheader with Washington State to claim the series victory. The Crimson Tide came out on top, 12-4, in game one before an 8-2 win in game two of the day at Sewell-Thomas Stadium.
Spring football opens in less than a month. Here are a off-season notes.
This weekend, the Alabama staff will welcome another excellent group of underclassmen visitors to campus for Junior Day. Hereís a look at some of the players slated to attend Saturdayís event.
So what's former Alabama basketball coach Mark Gottfried doing these days? Gottfried joined Gary Harris on Tide 102.9 in Tuscaloosa to discuss that, as well as his future plans. Gottfried touched on his time at Alabama and also on current Tide head man Avery Johnson.
Saban puts finishing touches on revamped staff; Tide set for big Junior Day
Rodney joins Scott Griffin of Tide and Tiger.

Alabama head football coach Nick Saban announced Thursday the addition of Dan Enos and Craig Kuligowski to the Crimson Tide coaching staff. Enos will serve as an associate head coach and quarterbacks coach for the Tide, while Kuligowski will be an associate head coach and coach the defensive line.
Forget the half time festivities having to do with awarding an Iron Bowl trophy. Avery Johnsonís Alabama basketball team was in Lee county looking for a hoops sweep that would make an Olympic curler proud. Result: Auburn 90, Alabama 71. At times for Alabama, it got ugly.
Former Alabama linebacker Rashaan Evans is putting the final touches on his preparations for the NFL Combine. Rashaan updates his progress in this interview with Gary Harris on Tide 102.9 in Tuscaloosa.
Presented by WVUA 23, the home of TI TV.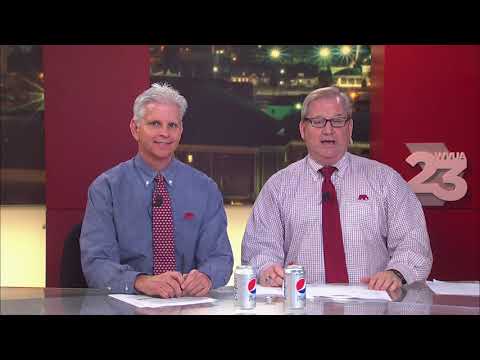 Byron Young of West Jones HS in Laurel, Mississippi is on track to become one of the nationís top defensive end prospects in the class of 2019. The 6-4, 270-pound junior has picked up offers from Alabama, Florida, Georgia, LSU, Mississippi State, Ole Miss, South Carolina and Tennessee, among others. Heís drawing additional interest from Auburn, FSU and Notre Dame.
Kuligowski expected to be new Tide DL coach
Reports are that Alabama is expected to land one of the most highly-regarded defensive line coaches in the country. According to several sources, Craig Kuligowski is set to replace Karl Dunbar as the Tide's DL coach. Kuligowski established a strong national reputation for developing some of the nation's top units as the longtime DL coach at Missouri under former coach Gary Pinkel. One of his Missouri units set the school's single season sack record with 44. He spent the past two seasons at Miami under Mark Richt. In both seasons his Hurricane front led the nation in sacks per game. See this report on PalmBeachPost.com.
Alabama (17-10, 8-6 SEC) goes for the season sweep against Auburn (23-4, 11-3) Wednesday at 7:30 p.m. CT on the SEC Network. Hereís a quick look at what the head coaches in that Iron Bowl of basketball had to say on Mondayís SEC Menís Basketball Teleconference.
The 2019 class in Mississippi is shaping up to be a strong group. One of the best in the state is linebacker Nakobe Dean of Horn Lake HS in Horn Lake. The 6-0, 225-pound Dean, who ranks among the top 25 prospects in the country, is approaching 30 offers.
Alabama secured the weekend series sweep of Valparaiso with a 12-6 victory on Sunday afternoon at Sewell-Thomas Stadium to improve to 3-0 on the young season. The offense provided some late insurance after the Tide was forced to call on its bullpen early on the way to a win on getaway day.
With runners on first and second and two down, junior Joe Breaux lined a single to right field to plate the winning run and walk it off, 6-5, for Alabama baseball against Valparaiso on Saturday afternoon at Sewell-Thomas Stadium.
Faced with a chance to pull off a huge road win against a struggling Kentucky team, Avery Johnsonís Alabama basketball team got obliterated on the offensive glass in Lexington and it cost them dearly. Final score: Kentucky 81, Alabama 71.
The Brad Bohannon era of Alabama baseball began with a 16-2 win over Valparaiso on Friday afternoon at Sewell-Thomas Stadium. The 16 runs scored were the most in a Crimson Tide head coaching debut since 1898.
The recruiting process is heating up for Christian Williams of Daphne. The 6-1, 177-pound cornerback is already being tabbed among the nationís top 10 corners in the class of 2019. Williams is closing in on 15 offers, including ones from Alabama, Auburn, LSU, Michigan, Mississippi State, Missouri, Ole Miss, South Carolina and Tennessee.
The University of Georgia looks to double down on its recent success and establish itself as the preeminent recruiting school in the country, with designs on becoming the new Alabama. The Tide needs to break up the party and get in on the outstanding group of 2019 prospects from the Peach State.
Veteran defensive line coach Travis Jones is expected to interview for the Tide's DL vacancy on Friday. Jones, who has coached several years on the college and pro levels, spent this past season with the NFL's Seattle Seahawks.
Three quick notes on Bama's defensive staff vacancy. See the forum.
With spring practice roughly a month away, here are five quick hitters on the Tide.
Presented by Scott Griffin of Tide and Tiger.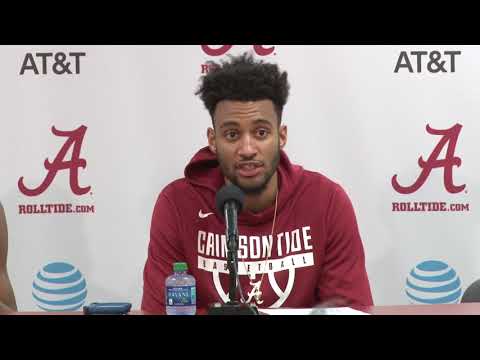 Presented by Scott Griffin of Tide and Tiger.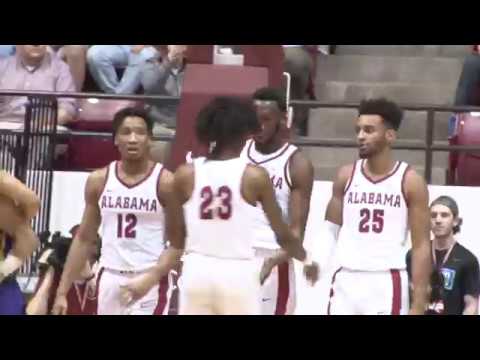 Needing to hold serve at home for RPI and seeding purposes, Avery Johnsonís Alabama squad succeeded. Final from Coleman Coliseum: Alabama 80, LSU 65 in a game that really wasnít that close.